Terex-Demag AC700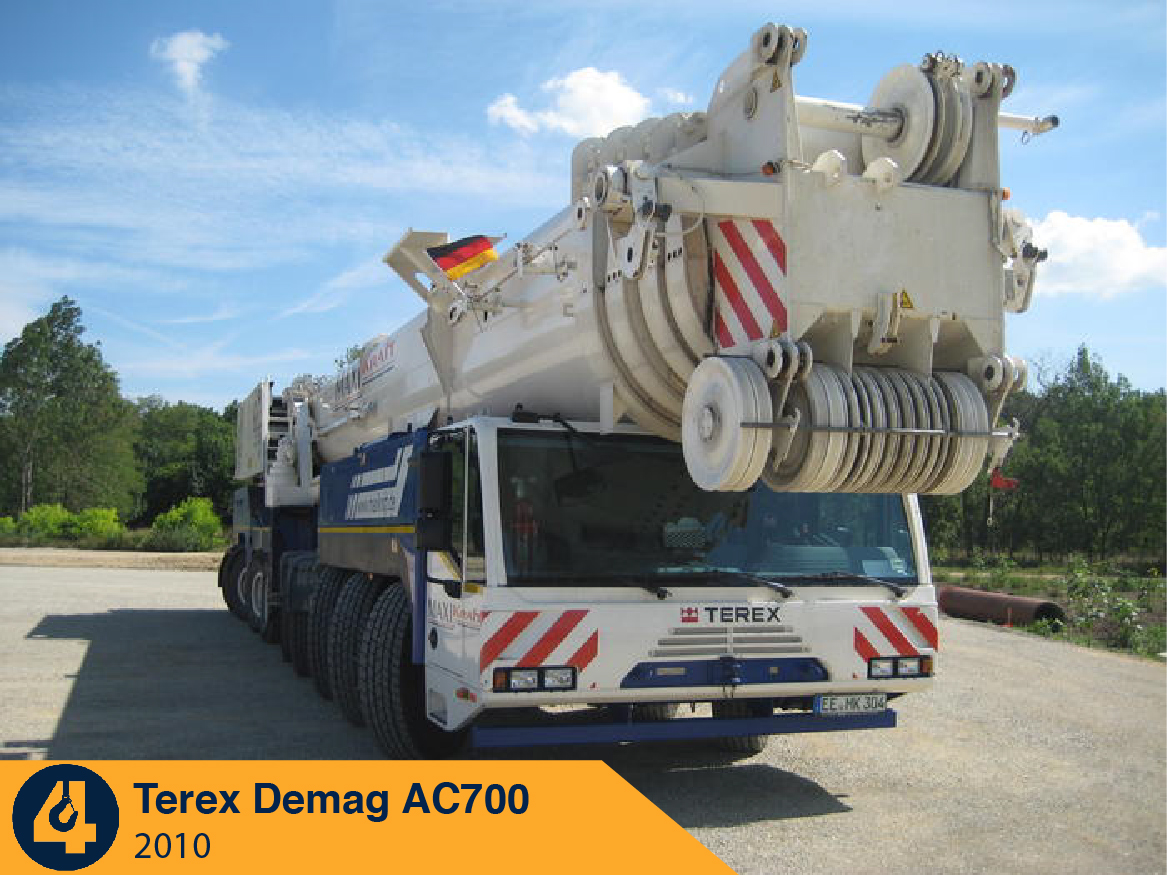 Terex Demag AC 700 heavy lifter.
Originally this crane came on the market as the Demag AC 650 back in 1999 as successor of the AC 1600 which shown his proven track record. Demag upgraded the AC 650 to AC 700 with a new superlift system (SSL) in 2004.
The new SSL superlift system found his way on the AC 500-2 which was the former AC 500-1.
Liebherr quickly followed Demag with their LTM 1500 with TY Superlift instead of the LTM 1500 with TA.
Till today the AC 700 is seen as very simple and straight forward heavy lifter without very complex systems to increase the lifting capacities.